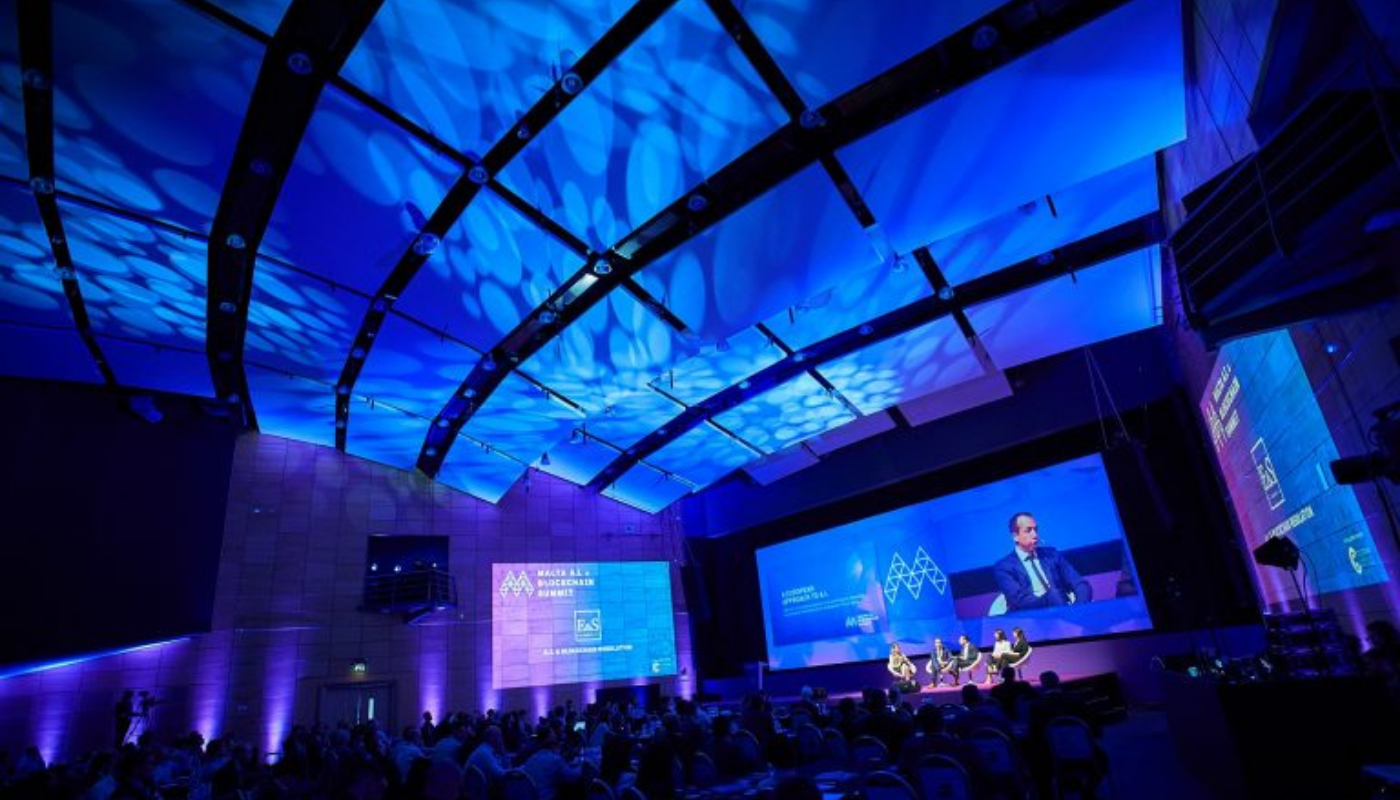 3. November 2019
The upcoming Malta Blockchain Week
A 7-day tour de force will connect the brightest minds in the fields of emerging technologies is coming to Malta the upcoming week. Over 8500 attendees from more than 80 countries will be joining to network and talk AI & Blockchain. More than 300 sponsors and exhibitions are there introducing their venture and making this year's Artificial Intelligence and Blockchain (AIBC) Summit unforgettable. 
The AIBC Summit recently announced that Black Manta Capital Partners has been nominated for "Asset Tokenization of the year", an award that recognizes the impact ventures have in tokenizing securities ecosystem in the region. At the same time, BMCP is sponsoring the "Tech in Art" award – an award honouring the myriad of ways art can bring together different cultures and mindsets through technology.
Those are the mindsets that Blockchain Island Malta is manifesting, as Malta has been the first jurisdiction worldwide to regulate distributed ledger technology it has made itself lucrative to many businesses from overseas to form and collaborate on this technology together. Prime Minister of the Republic of Malta, Joseph Muscat, has emphasized on this topic stating that "blockchain makes cryptocurrencies the inevitable future of money more transparent since it helps filter good business from bad business." and that "cooperations will be able to become more accountable to their shareholders" by leveraging blockchain technology.
Black Manta Capital Partners is committed to Prime Minister Joseph Muscat's vision of Blockchain Island and we are astonished by its pioneering spirit and passion for Blockchain. As a result, BMCP is not only to be found during the Malta Blockchain Week but also at the Malta Stock Exchange in Valetta, Malta – at our Maltese office.